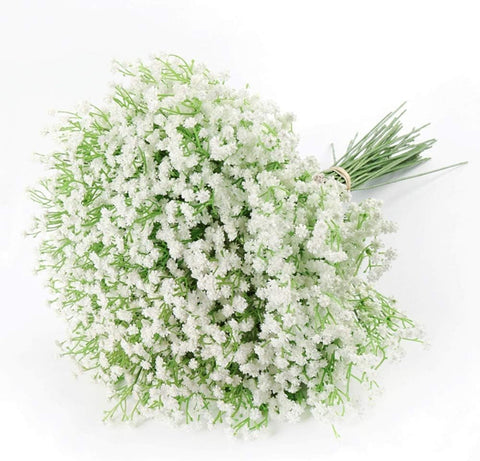 Baby Breath Artificial Flowers
Vigorous Babys Breath: Pack of 6 pcs artificial babies breath stems. Creating adorable clusters of flowers for adding a graceful and subtle touch to any floral arrangement or decor spot.
Babys Breath artificial flower long about 53cm/21in, 1pcs with 3 big stems, each big stems has 3 small stems and about 90 flowers, The sturdy stem with luxuriant foliage, suitable for most vases.