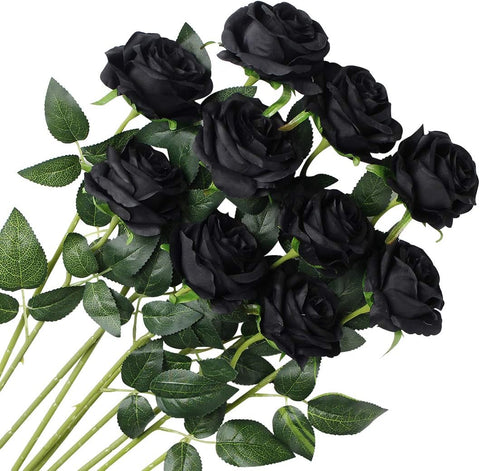 Artificial Black Roses (10pc)
Wow, our customers can get realistic artificial roses. The rose flowers are very cute and vivid. Always remain vivid and realistic single stem roses are elegant, beautiful, vivid realistic and lifelike. 
Rose flower head made of silk. Metal wire as skeleton, wrapped by plastic, can be cut or bent. Single stem roses have silky (real touch) flowers and (high realistic) leaves.