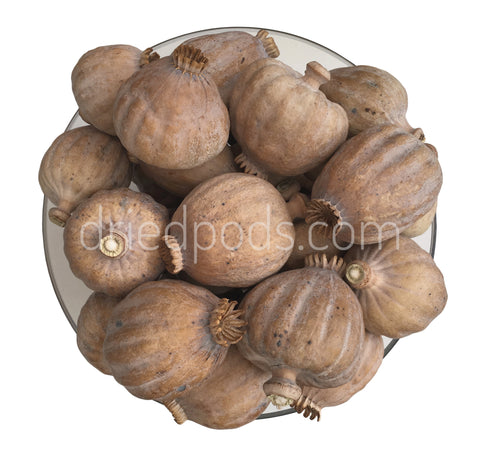 1.5lb of Quality Giant Dried Poppy Pods Poppies, Heads ($170)
Untreated Quality Giant Dried Poppy Pods.
Nett weight 1.5lb.  
$113 per lb.
These quality untreated dried Poppy pods are great for all craft and decorative needs. Each order will contain a mixture of medium and large, high quality pods, to suit all types of floral arrangements.
The pods are sold by weight and the image is for illustration purposes only.
Free shipping to most parts of the USA.
We aim to ship all orders within one working day of the order being placed.
For more information on how our orders are shipped please click the 'Shipping' tab.
---
We Also Recommend